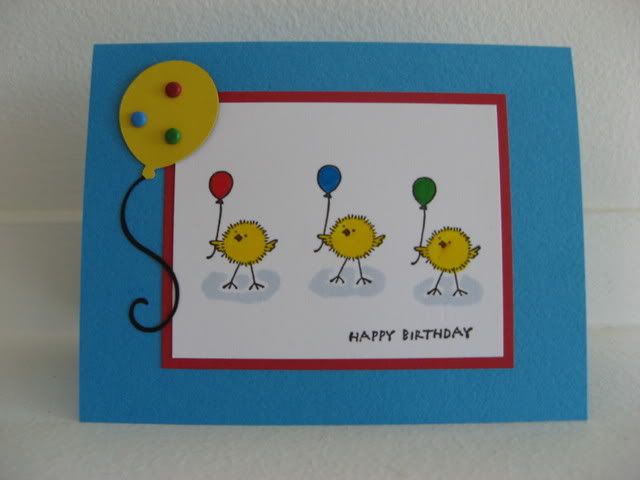 This is one of those cards that I think is mostly good, but there is something that's not quite right. As always, constructive criticism is welcome.
The little balloon chick stamp is from Stampendous and everything except the shadows was coloured using my son's washable Crayola markers. The "shadows" were coloured with one of my fake Copics – a Letraset Tria marker, #649-T.
All cardstock is Bazzill (except for the yellow balloon, dunno what that is – something cheap).
The yellow balloon was cut with my Cricut.
Critique away and help me do a better job next time