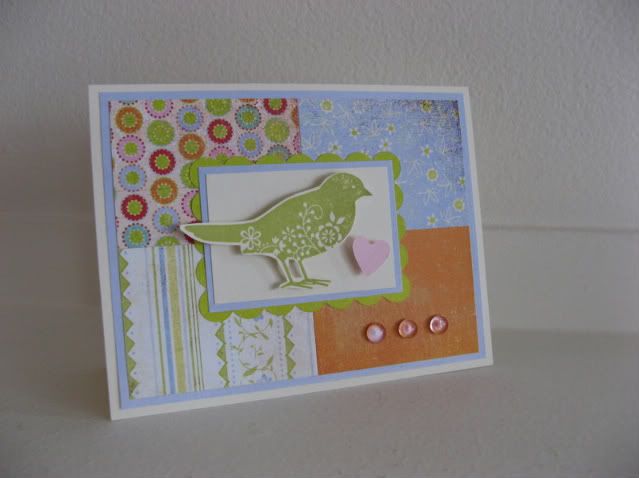 Cardstock: Bazzill
Designer Papers: Basic Grey Gypsy , Basic Grey Lily Kate
Stamp: Stampin' Up Bird from the Always set
Ink: Cat's Eye chalk ink – Lime Pastel
Embellishments: Acrylic thingies that a friend picked up at Michael's.
Both the bird and the heart are mounted on 1/8″ thick foam squares.
The scalloped layer was made using my Cricut machine.
Cartridge: Celebrations
Size: 3″
Feature used: blackout
Image used: the number five
As per usual, I went a little too far and probably shouldn't have added the heart. Overall I'm still pretty happy with it.
Click the pic to make it a little bigger and clearer.